Who Invented Cereal

An article by
Peter Pierce

Comments Off
Dr. James Caleb Jackson created the first cereal breakfast known as Granula in the year 1863.Granula was a version of the Grape nuts and consisted of heavy grains of Gram flour. Sheets of Graham flour were baked to manufacture the cereal. The dried up sheets were broken into smaller pieces and baked again. These were further broken into smaller pieces for preparing the cereal. However, Granula were not very big on convenience, as they had to be soaked overnight to make the dense nuggets chewable.
Later in 1894 Kellogg stumbled upon an interesting discovery when he was looking for more digestible substitutes of bread for hospital patients. He accidentally left a bowl of dried wheat on the stove and observed that the wheat softened. Each grain of wheat surfaced as a large and slender flake when the softened wheat was dried out. These flakes served as a healthy and tasty breakfast cereal. This is how Kellogg invented the cereal. The Kellogg Company subsequently continued to manufacture and develop various kinds of cereals.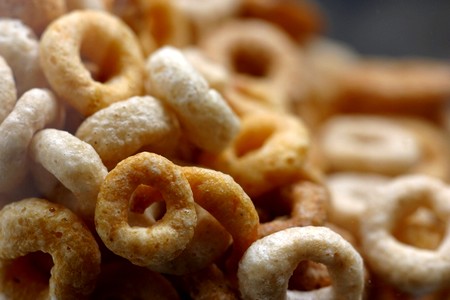 Many more variations such as rice crispies, fruit loops, oat cereal etc. emerged gradually owing to the growing popularity of cereal foods. Cereal is an important diet constituent for almost every household today as it makes for a healthy and appetizing breakfast.