Who Invented the Crock-Pot

An article by
Peter Pierce

Comments Off
The crock-pot was first developed by the Naxon Utilities Corporation of Chicago as the 'Naxon Beanery All-purpose Cooker'. Later in 1971, The Rival Company took over Naxon utilities and re-introduced an improved version of the cooker under the name it is now popularly known by; The Crock-Pot. The Beanery was a slow cooker meant for cooking beans and it was not perceived as a very commercially viable product by the Rival Company. However, they soon realized the potential use of the Beanery in cooking meat and also noticed that it performed much better with meat than it did with beans. The Beanery was then transformed to the modern Crock-pot and introduced to the market in the year 1971.
The first crock-Pot had a cooking pot, a round lid, an electric heating element and came in a bright red colour. Its design was quite different from the pressure cooker as it did not pose the danger of a sudden pressure explosion.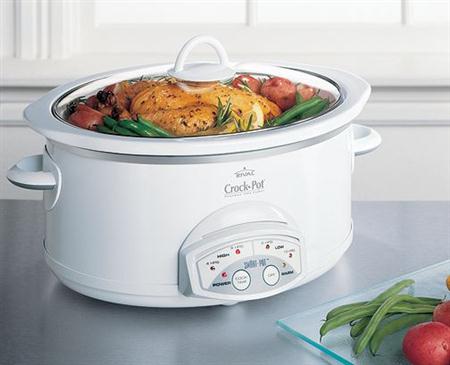 The first innovation of the Crock Pot known as the Rinse clean removable stoneware liner was launched by the Rival Company in the year 1974.This new development made it much simpler to clean the Crock-pot after its use. By the year 1981, its sales were soaring sky-high and crossed $30 million. Later in 1997, a newer version of the crock-pot that could accommodate more oblong roasts was introduced.