Who Invented Legos

An article by
Peter Pierce

Comments Off
Children's building block bricks, a worldwide phenomenon for over 50 years are most well known from the Lego company whose product is regularly used to create spectacular miniature models of well known landmarks such as the Chrysler building in New York, and miniature towns complete with parks, railways, and people going about their business.
The Lego company are best known for the Automatic Binding Bricks that are made of plastic and have several small studs on top arranged in a grid pattern, and a number of tubes on the underside allowing bricks to connect together firmly without coming apart unless pulled apart. The range of bricks has been substantially expanded to incorporate electronic devices and small motors, as well as wheels, roofs, windows, doors and many other compatible pieces that extend the use of the bricks.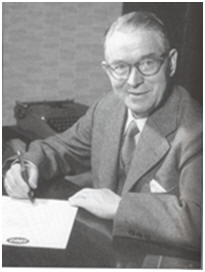 The Lego company was founded in 1932, but didn't start making plastic toys until 1940. After the end of the war in Europe the founder of the company, Ole Kirk Christiansen started manufacturing the Lego bricks which the company is now known for, and in popular culture becoming identified as the inventor of legos bricks, although history has since corrected this erroneous fact.
In fact, Christiansen was not the inventor of the bricks, back in 1948 he had approached a machinery company in England who he wanted to buy a plastic extruding machine from. The English company sent as samples some of the plastic goods being produced by their customers including a set of inter locking bricks from a UK company Kiddicraft.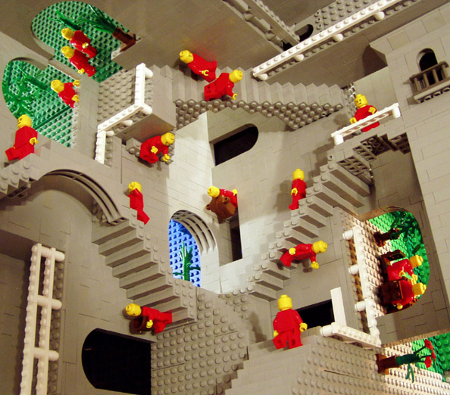 Christiansen liked these bricks so modified them slightly and started production of the Lego bricks without first checking to see if Kiddicraft had a patent on the bricks. Kiddicraft was run by its founder, Hilary Fisher, who had invented the self locking bricks and filed patents in 1947, 1949, and 1952 for them. Lego didn't start producing the bricks until 1949, but didn't patent their design until 1958.
The true inventor of the Lego bricks then must be recognized as Hilary Fisher from England, who his daughter said after his suicide in 1957, never knew of Lego's patent infringement. Kiddicraft had been quite aggressive in defending their patent and would have surely sued Lego if they had known. It wasn't until late 1959 that British Lego Ltd was established to market Lego bricks in the British Isles.
Lego acknowledged that the role played by Fisher and his company Kiidicraft when they bought the rights to Kiddicraft's bricks for 45,000 pounds in 1981 at the height of a patent infringement case they had brought against Tyco Toys.