Who Invented Crayons

An article by
Peter Pierce

Comments Off
The specifics of the inventor of crayons are quite obscure due to lack of any solid evidence. However it is said that crayons first originated in Europe, when people used a mixture of charcoal and oil for drawings and paintings. The first crayons made were all black in colour due to their charcoal content. Later powdered pigments were added in the crayons to develop them in a variety of different colours. Eventually the use of oil in crayons gave way to wax, as it made them a lot more convenient to use.
The first brand of crayons known as Crayola was launched by cousins Edwin Binney and C. Harold Smith in the year 1903.Crayola were available in many bright colours and were priced at a nickel at that time. The word Crayola is a combination of French words 'craei' and 'oleaginous' which mean 'chalk' and 'oil' respectively.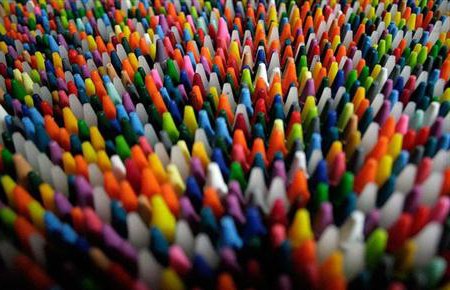 Edwin Binney and Harold smith set up their establishment called Binney & Smith, which manufactured products like shoe polish, printing ink etc. In 1900 the company got involved in research of non-toxic colouring materials for children. They devised new techniques of mixing wax and pigments to develop different crayons which could be used safely by children.
The concept of crayons has come a long way. Crayola has now come up with a wide range including crayons with glitter, sweet smells, changing colours and properties that make them glow in the dark, hence making colouring a truly joyful experience for children.